Despite the prevailing misconception that libraries have become outdated in the digital age, they serve as indispensable homes for knowledge. While information may be readily accessible online, libraries offer more than just books. They provide dynamic spaces that foster a sense of community and intellectual growth. Libraries are not only gateways to information but also facilitate discovery, exploration, and the development of a well-rounded society. Moreover, libraries have embraced the digital revolution by incorporating digital resources and technologies, ensuring accessibility to information for all individuals, regardless of their background or technological proficiency.
Oxford University is renowned for its exceptional array of libraries, celebrated for their extensive collections and captivating ambiance that seamlessly blends beauty and intellectual richness. Many libraries are worth seeing; each provides a distinctive experience and adds to Oxford's rich literary and scholarly heritage. These illustrious libraries entice academics, researchers, and enthusiasts, allowing them to explore the informational universe while taking in the beauty of their surroundings. Let's explore the top 5 must-visit libraries that await you during your time at Oxford.
Bodleian Library:
It is one of the oldest libraries in Europe. Over 13 million printed artefacts, such as books, manuscripts, maps, and electronic resources, are kept there. The Bodleian Library, a prominent research and cultural hub with gorgeous architecture and vast collections, offers academics and students a variety of information and tools.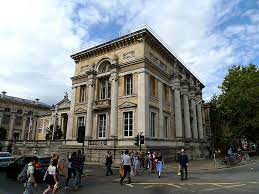 Oxford's Duke Humphrey Library is an esteemed organization known for its long history and a vast collection of rare books and manuscripts. The library is located within the Bodleian Library complex and named for Duke Humphrey of Gloucester, a famous patron of scholarship in the 15th century. Its distinctive architecture, characterized by Gothic-style windows and elaborate decorations, attests to its importance as a hub for scholarly activities. Ancient manuscripts and early printed books are just a few treasures in the Duke Humphrey Library, drawing scholars, researchers, and book lovers worldwide. Entering this revered area is like traveling through a time where knowledge and wisdom have been preserved.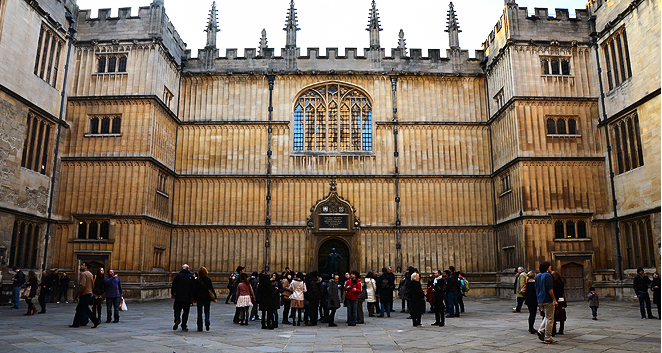 The Sackler Library is a modern facility dedicated to archaeology, art history, and classical studies. It houses an extensive collection of books, journals, and electronic resources, making it a valuable resource for scholars in these fields.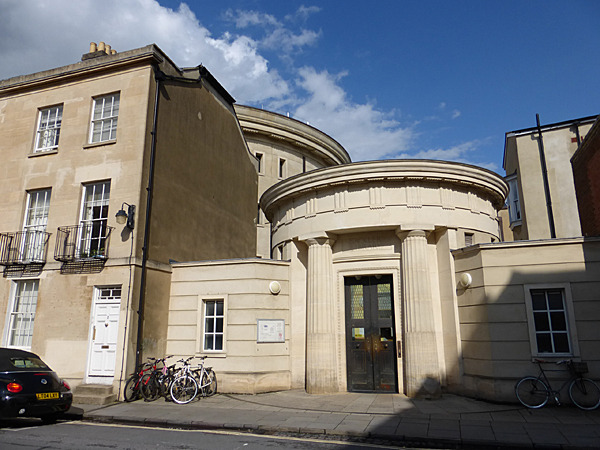 The Vere Harmsworth Library is the primary library for social sciences at the University of Oxford. It specializes in politics, international relations, and history, offering a comprehensive collection of books, journals, and electronic resources.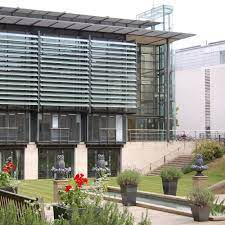 Taylor Institution Library
The library for modern languages and Literature at the University of Oxford is called the Taylor Institution Library. This Library, in support of study and instruction in literature, linguistics, and cultural studies, houses a sizable collection of books, journals, and audio-visual resources in many languages.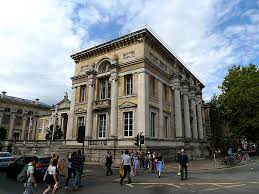 In essence, libraries are far from being relics of the past. They remain vital institutions that build communities of well-educated and well-read individuals. Through their commitment to lifelong learning, promotion of literacy, and facilitation of access to diverse resources, libraries play an enduring and essential role in our society.
To learn more about the Oxford Summer Program and how it can shape your future, contact us today:
Contact number: +44 (0) 1865600453
Email: info@theoxfordinstitute.co.uk
Website: www.oxfordsummerprogram.com